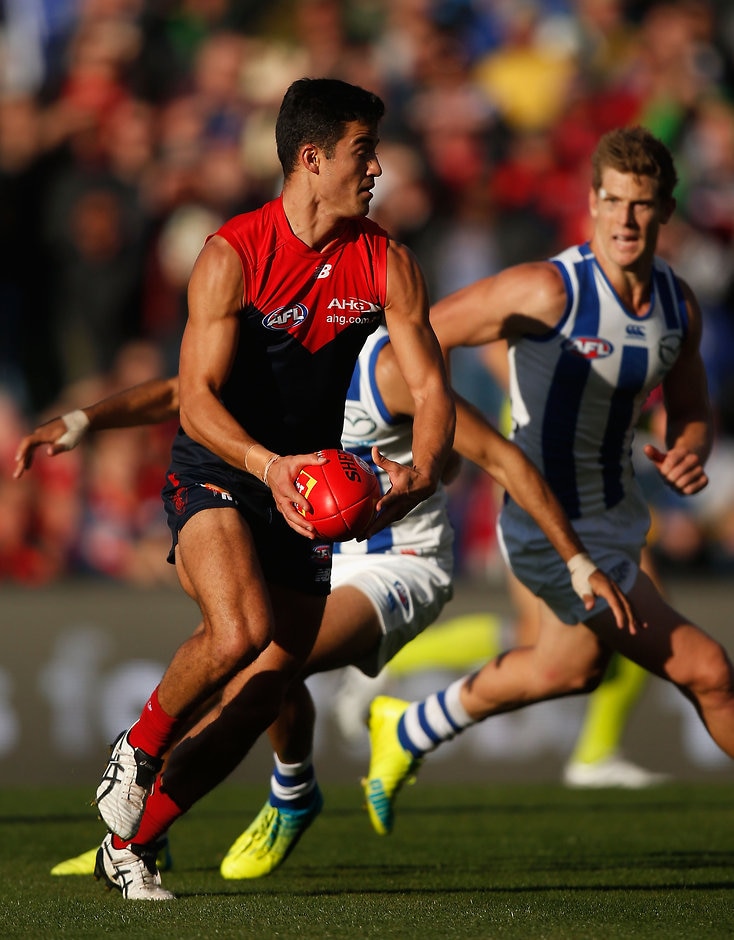 I was involved in that last little bit of play, and you still think about that every now and then, but you move on and focus on this week's game, so it doesn't hang around for too long really
Billy Stretch
YOUNGSTER Billy Stretch says he learned plenty from his first match of the season, when he won the ball and had a snap for goal in the dying moments of Melbourne's nail-biting five-point loss to North Melbourne at Blundstone Arena.
Stretch, who played his best match for Melbourne against the Western Bulldogs at the MCG last round, said he gained plenty from that moment.
"That was my first game for this season and it was a big step up," he told Melbourne TV.
"I learned a lot out of that game and I just learned that there are so many moments in a footy game that can fall your way – or not.
"Unfortunately, it didn't fall our way on the day and we probably had a lot of opportunities where we could've beaten the Kangaroos.
"I was involved in that last little bit of play, and you still think about that every now and then, but you move on and focus on this week's game, so it doesn't hang around for too long really."