Looking for teacher resources? Find out more about our Every Heart Beats True program HERE.
Competitions
Let your heart beat true - July 2019
Let your heart beat true for the Red & Blue Crew! Send us a video of your best version of the Melbourne Football Club song for your chance to WIN a Junior Mascot position!
One of our players will be looking for the most creative performance of the song, filmed in the most imaginative setting!
To enter, email your video entry to heartbeats@melbournefc.com.au before Friday 16th August.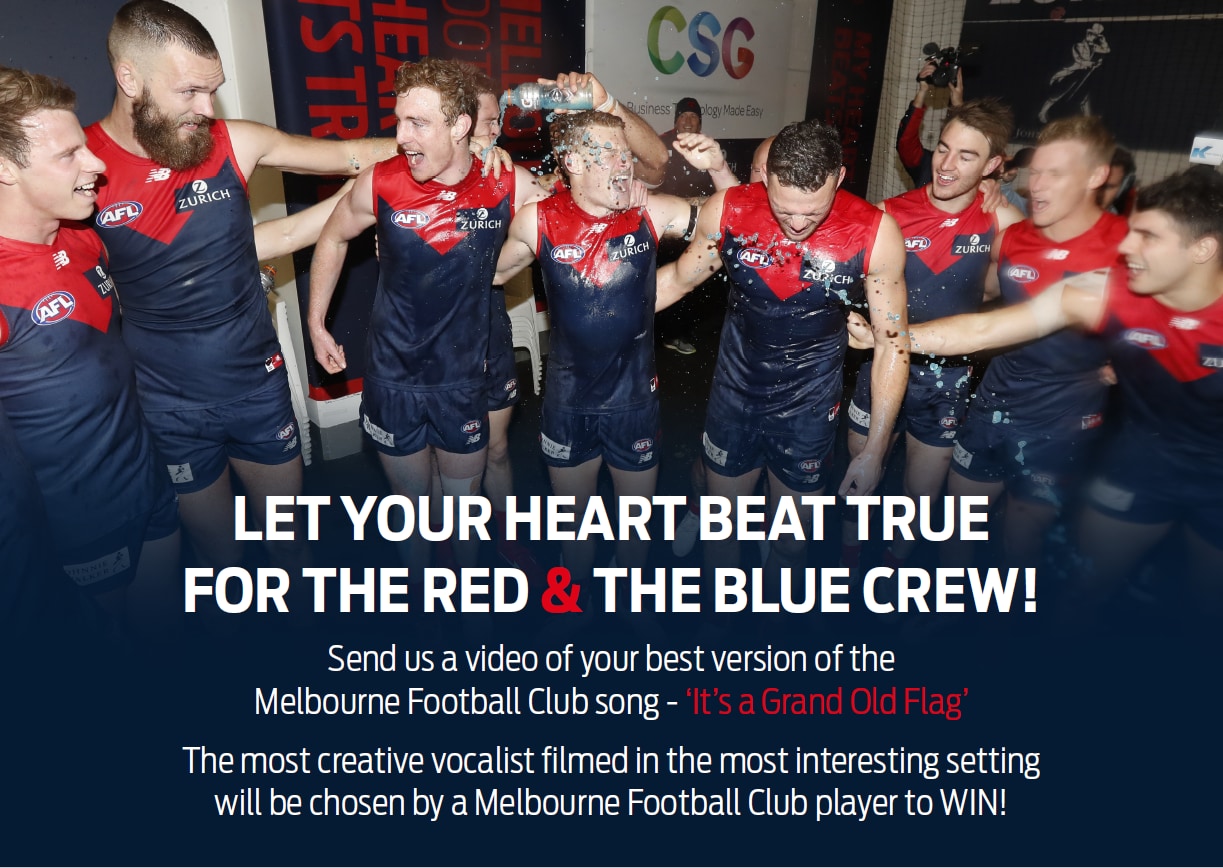 Take the Field - June 2019 (closed)
Thanks to all those who submitted their videos and photos of their best playing moments!
Congratulations to Sarah Davidson, who will take part in an upcoming Guard of Honour at a Melbourne home game.
Here is her amazing playing photo taken at half-time in a Melbourne game at the MCG!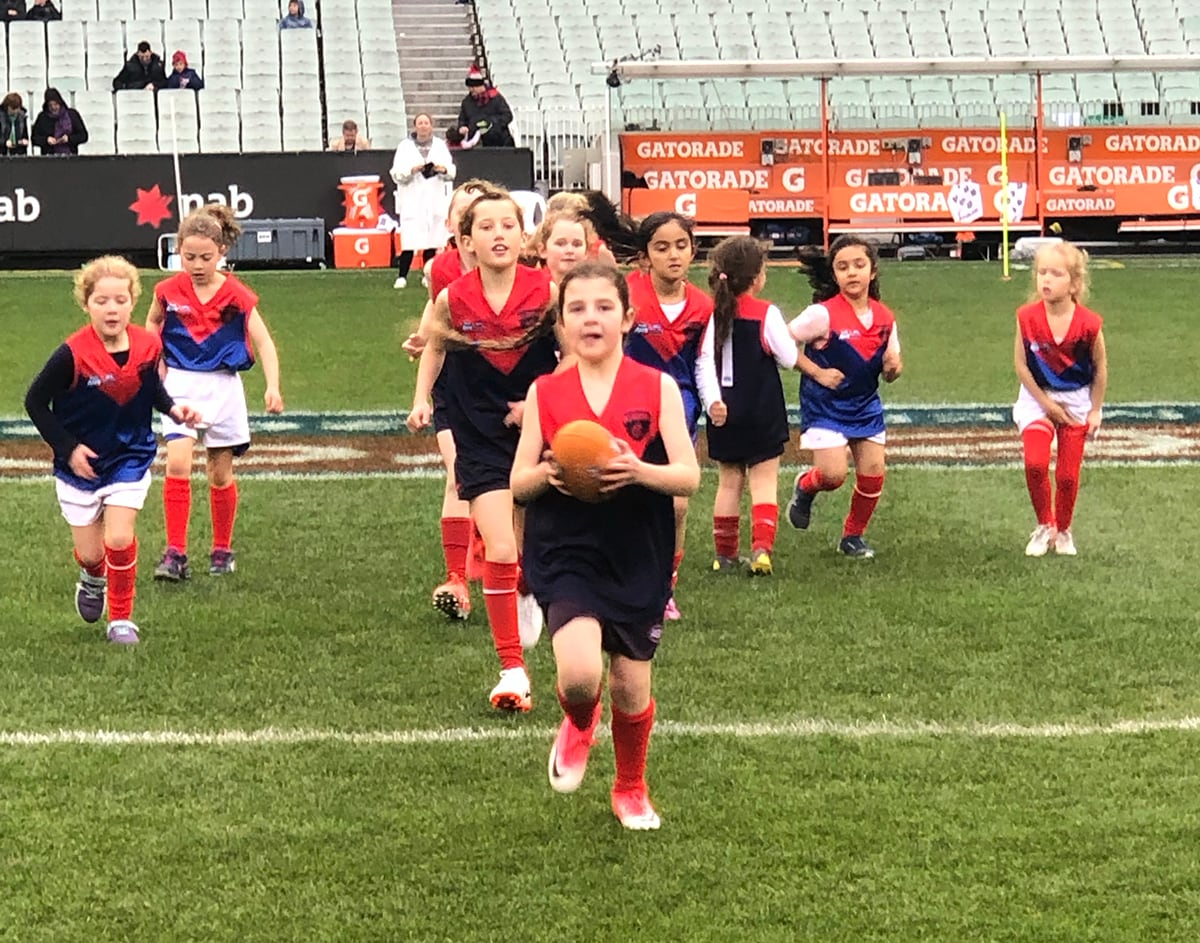 Deelightful Lunches - May 2019 (closed)
Congratulations to Chloe Madafferi (age 4), Mia Madafferi (age 10) and Aiden Roks (age 5) who have been selected as our Dee-lightful Lunch competition winners!
We hope you love your prize packs from the Melbourne Football Club which are coming your way!
Here are their dee-lightful lunch drawings: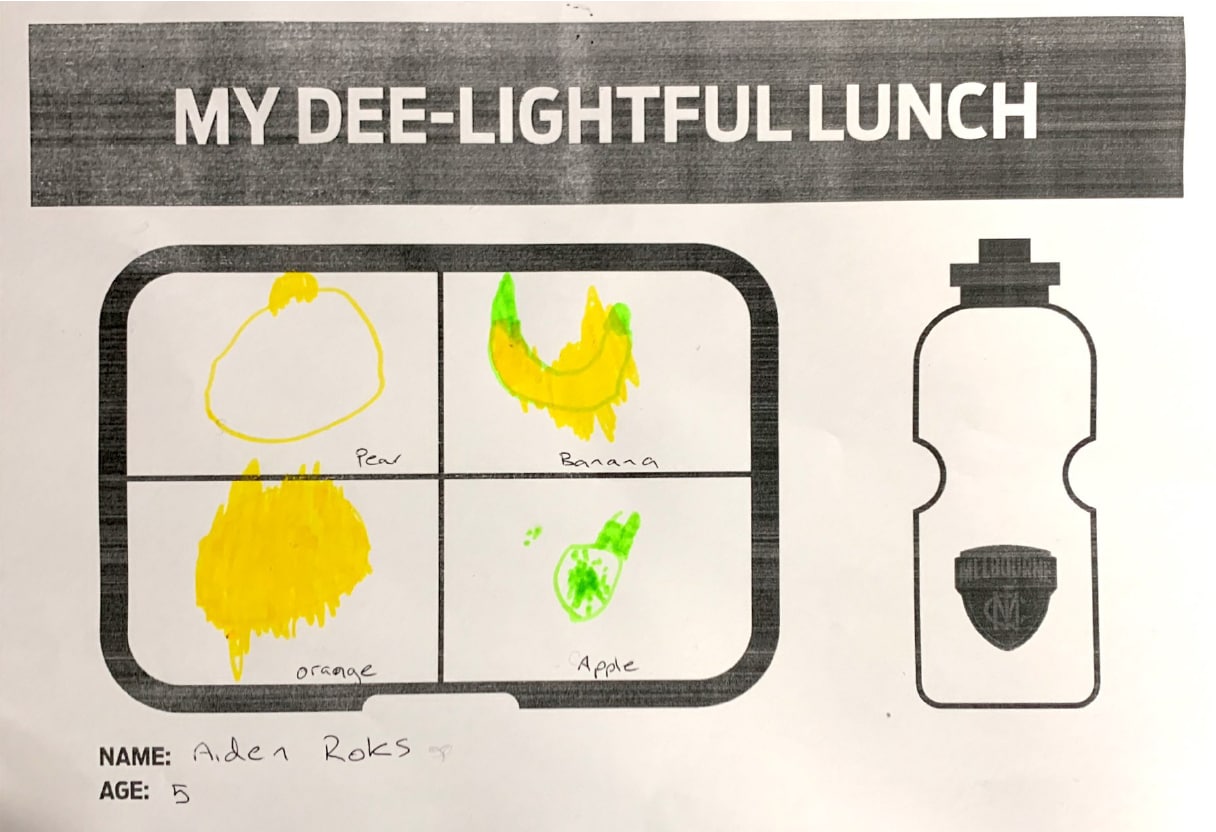 Aiden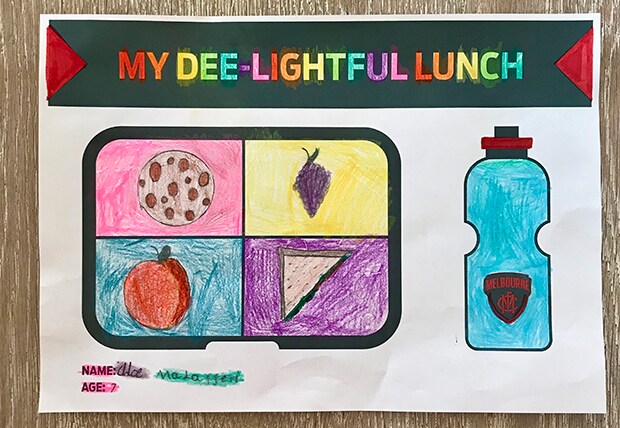 Chloe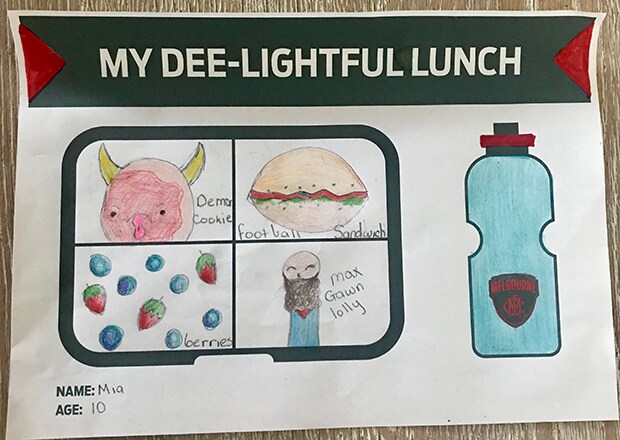 Mia