Looking for teacher resources? Find out more about our Every Heart Beats True program HERE.
Competitions
Who is your favourite player and why - August 2019
Tell us who your favourite player is and why for the chance to win a Demons Prize Pack!
Email your most interesting and creative answers to heartbeats@melbournefc.com.au before Wednesday 11 September.
The best answers will feature on this page on our website.
Check out some of our entries for this month's competition. Be sure to get yours in by September 11 for the chance to win an awesome footy pack from the Melbourne Football Club!
Tom McDonald 25 is my favourite player I got to meet him last week he's very nice – Mackenzie
Max Gawn is my favourite player at Melbourne Football Club because
he kicks goals
he's big/tall and strong like me
he marks the ball all the time
he has a cool beard
he is funny
Mitchell (6 years)

My favorite player is Max Gawn. I love Maxy because he always tries hard and gits the ball out hard. I am tall and I want to be a ruck too one day and love Maxys ruck craft. – Will (9 years)
I love Maxie Gawn because he's so big, taller than my pop. He has a great smile too just like my pop. Max always looks happy and plays really well. Max also has a great beard, which must feel rough and itchy, but he looks good with it. He looks like a bushranger. Max runs really fast too, faster than me, and my pop. He can't run fast at all but he tries when we play. I can beat him all the time. I love Max, and my pop. Max has more hair too. – Saria
"My favourite player is Big Maxy. I like him because he has a beard and he has number 11 on his singlet." (photo below) – Will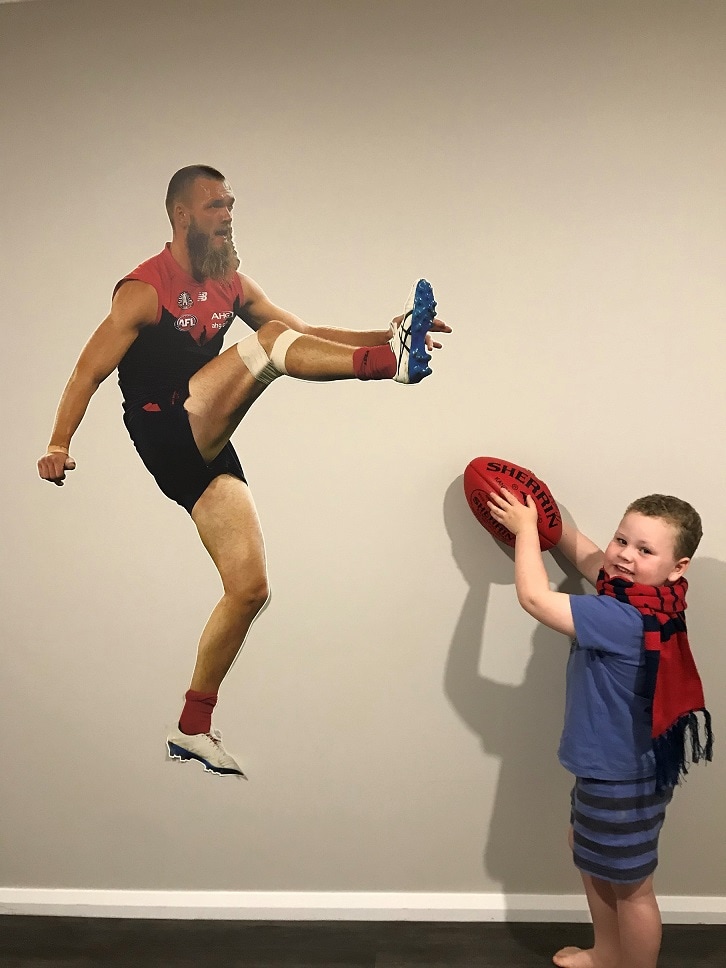 My favorite player would have to be James Harmes, reason why is because my family and I were out for dinner for my bday and my brother seen him walking out to leave my brother ran up to him and asked if he would be able to get a photo with me for my bday he was so nice he walked back in to get a photo for my bday.Which these are the 2 photos we took. My brother looks at him as a role model.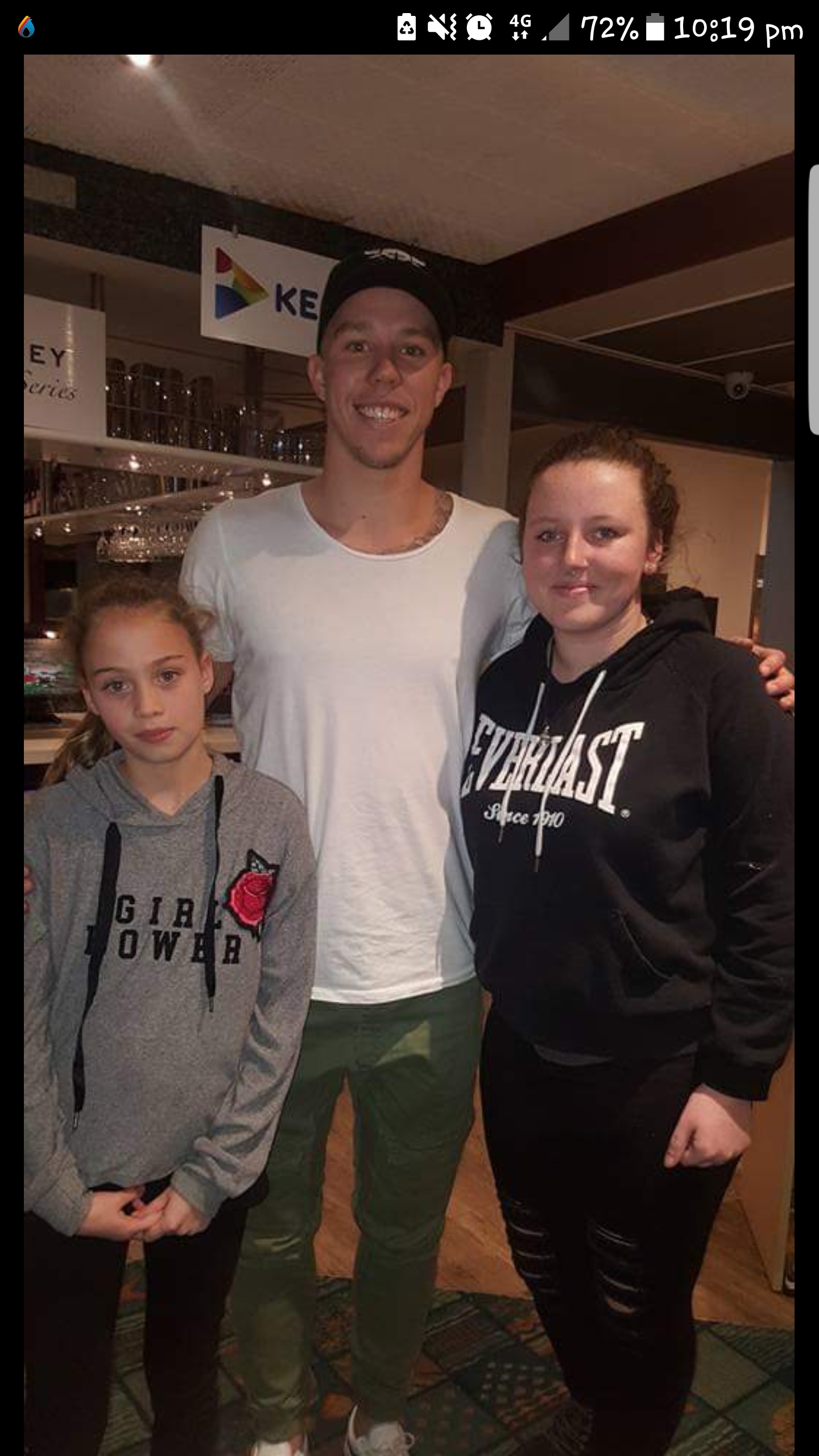 Best player out is Angus Brayshaw . I like his helmet he wears because it makes him safe – Jack
I think Clayton Oliver is the best player because he handballs to his team mates and he does not give up when he does a bad handball or kick. – Oliver (7 years)
My favourite player is Clayton Oliver. He's my favourite because he signed my jumper at the Auskick day and did kick to kick with me. He was a good kick. – Lennox (6 years)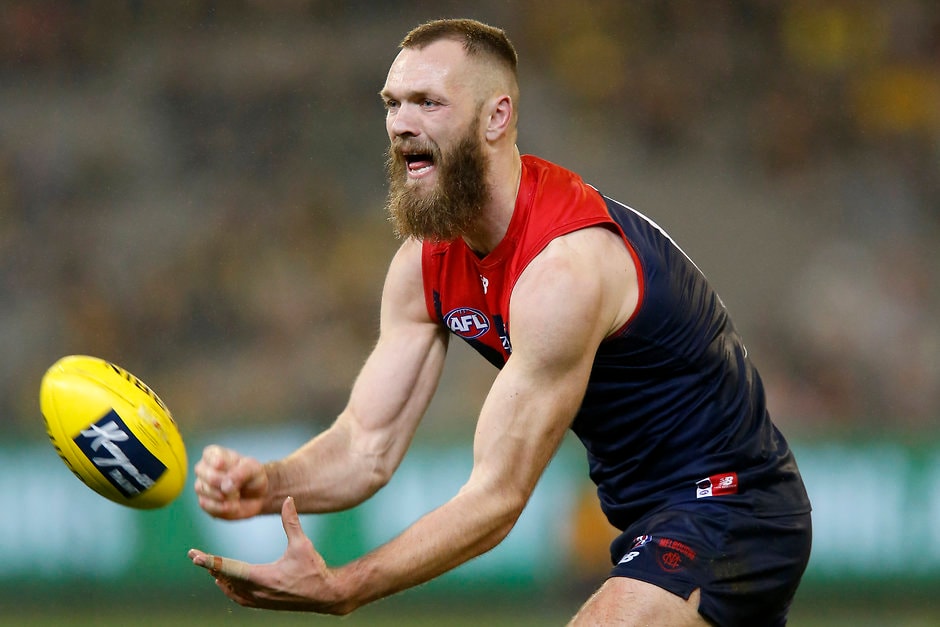 It's a Grand Old Flag competition - July 2019 (closed)
Congrats to the winner of our 'Grand Old Flag' competition, Aiden Lawless! Aiden attended our winning match against Geelong in the 2018 Finals Series and showed incredible heart as he sang our club song with his dad after the game. We absolutely love your passion Aiden – enjoy your prize pack and go Dees!

Take the Field - June 2019 (closed)
Thanks to all those who submitted their videos and photos of their best playing moments!
Congratulations to Sarah Davidson, who will take part in an upcoming Guard of Honour at a Melbourne home game.
Here is her amazing playing photo taken at half-time in a Melbourne game at the MCG!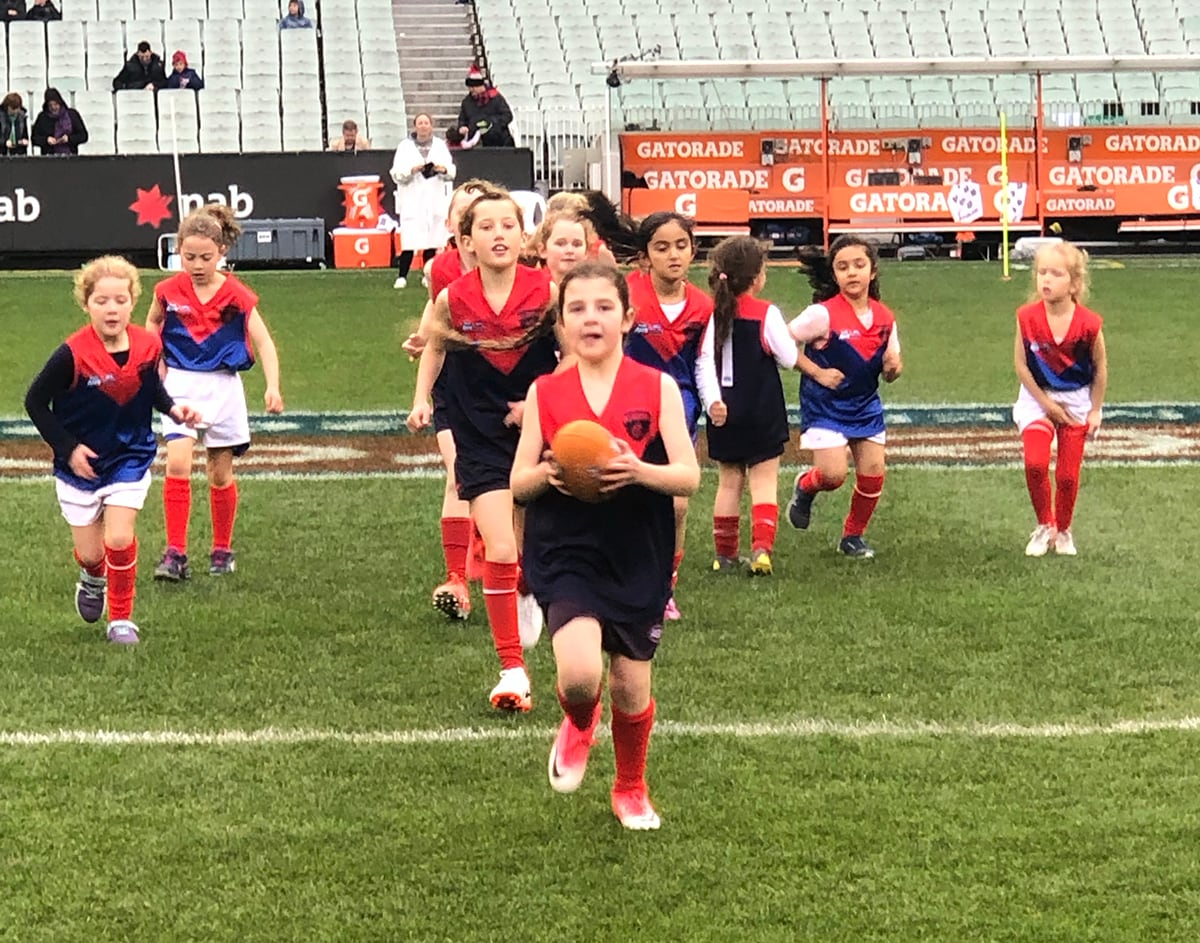 Deelightful Lunches - May 2019 (closed)
Congratulations to Chloe Madafferi (age 4), Mia Madafferi (age 10) and Aiden Roks (age 5) who have been selected as our Dee-lightful Lunch competition winners!
We hope you love your prize packs from the Melbourne Football Club which are coming your way!
Here are their dee-lightful lunch drawings: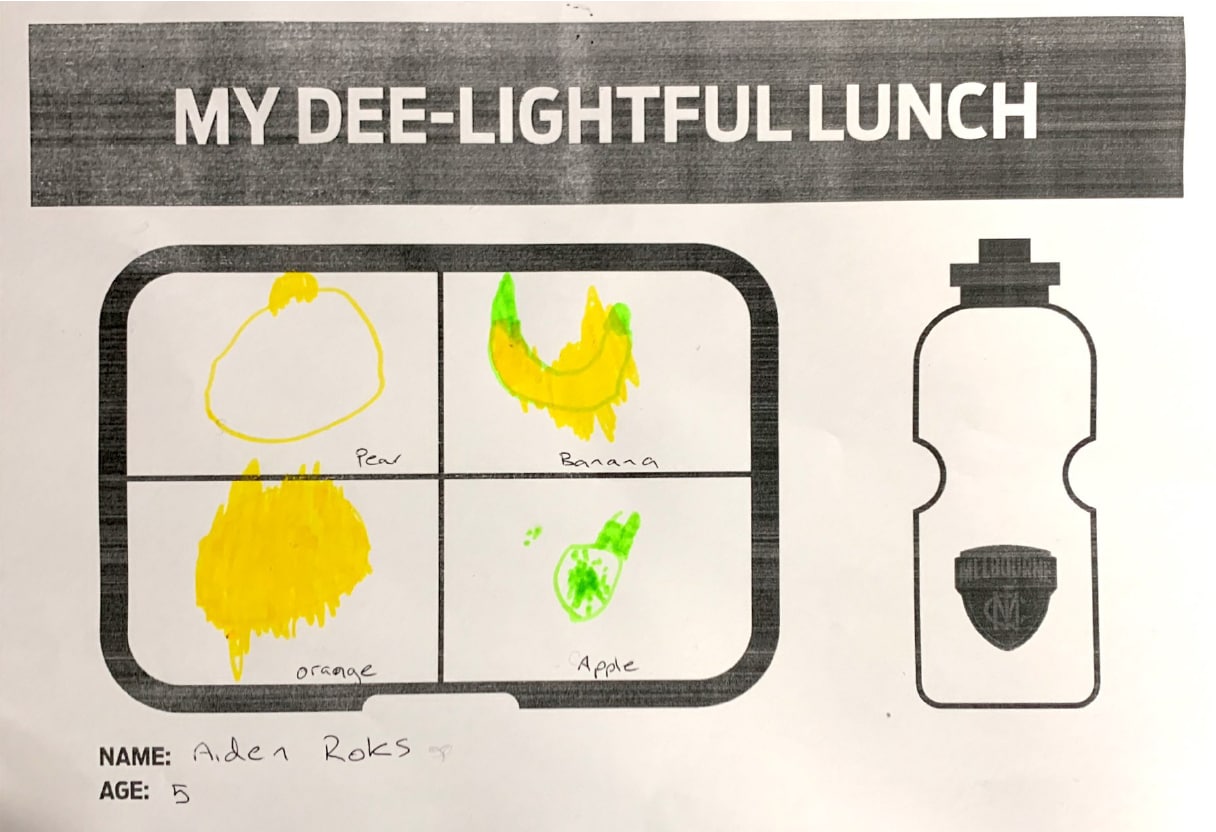 Aiden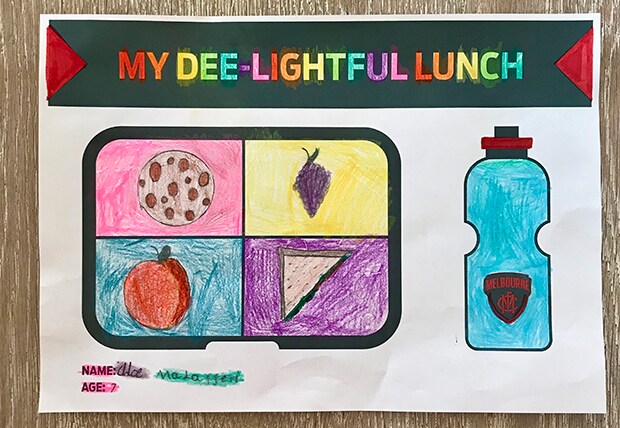 Chloe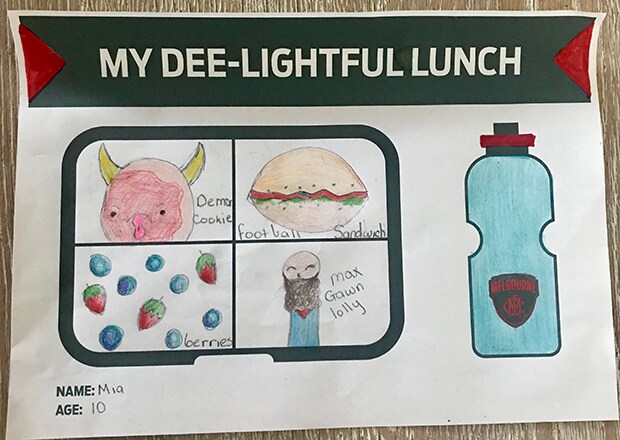 Mia