Hey kids,
Max Gawn here! I hope many of you have been enjoying using your 'My Heart Beats True' Gratitude Journals. Even on our worst days, we can always find something that has happened in our day, or think of something that we have, that we can be grateful for. (I know I'm grateful for my very smiley dog Charlie who always sets me up for a great day ahead!)
Over the next couple of weeks, I'd like you to think about something, or someone in your life, or even an experience that you have had, that you are grateful for. Take a photo of it and, with mum or dad's permission, send it into us here at the Melbourne Football Club at heartbeats@melbournefc.com.au . We'll look forward to posting your awesome pics on our Great Wall of Gratitude, and I'll be selecting my favourite three photos to receive a prize from the Melbourne Football Club!
So let your heart beat true, and happy snapping kids!
Competition closes Tuesday 26 March 2019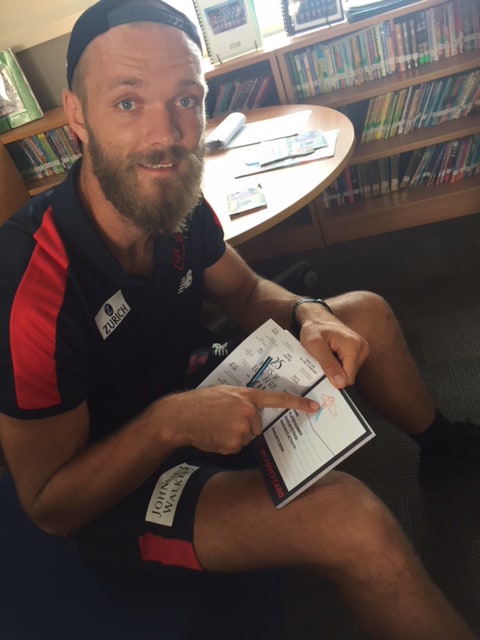 Here I am getting started on my footy card profile in my My Heart Beats True gratitude journal!
Terms and conditions
View the competition terms and conditions at https://membership.melbournefc.com.au/competitions.