MELBOURNE co-captain Jack Viney has made a successful return from a foot injury, taking the field for the Casey Demons on Sunday afternoon.

Viney gathered 18 disposals and laid five tackles in his first game for 2018, saying post-game that his foot is no longer a concern.

"I can say with full confidence that I felt 100 percent today," Viney told Melbourne Media.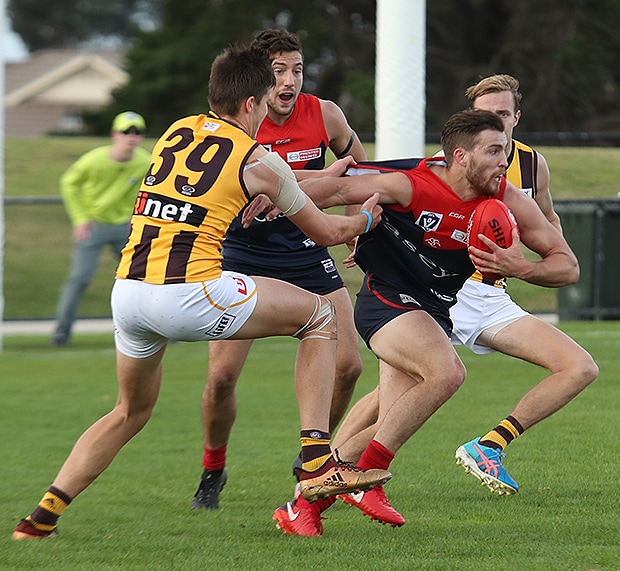 Jack Viney in action during the match against the Box Hill Hawks (Photo: Matthew Goodrope)

"It didn't bother me or hinder me, didn't come into my head at all and I've pulled up from the game feeling the same."

Viney hadn't played a competitive match since round 21 last season and thoroughly enjoyed being back out on the field.

"You miss that competitive nature," he said.

"You don't get that in rehab so I was definitely craving it and I felt like it ticked boxes today."

The 24-year-old ran out the game well and will be in contention to play in the AFL side next week.

"I back myself and feel like my competitiveness and cleanliness around contests was good today," Viney said.

"I think a few different parties will have a say in whether I play AFL next week.

"Whatever comes, I'm ready to just play and have fun."

Viney was a welcome addition for Casey and his ability to compete for the entirety of the match helped the Demons secure a 39-point victory over Box Hill.

"I'm really thankful and grateful to run out today," he said.

"I felt like I could keep pushing and keep working hard in that last quarter.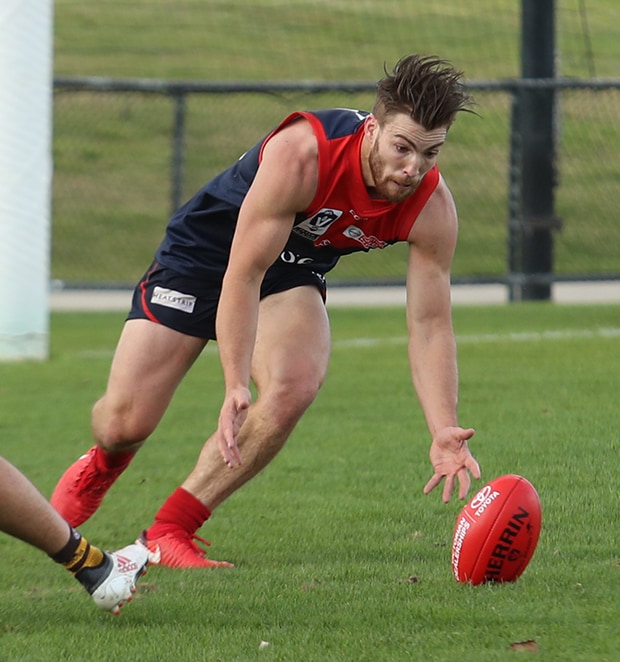 Jack Viney gathered 18 disposals and five tackles during his first match back (Photo: Matthew Goodrope)

"My body pulled up well and I felt like my fitness was really good so all in all it was a good result."

He wasn't given much time to settle in though, as Box Hill utilised tagger James Cousins to try to limit Viney's impact.

"I had Cousins running around with me for the first three quarters and he did a great job," Viney said.

"He really made me earn my possessions and test my fitness."

In the dying stages Viney lined up the goals, but didn't quite have the journey to the disappointment of the crowd.

"I thought I was home but it just got touched on the line," he said.

"I was pretty flat about that."

Casey senior coach Jade Rawlings said he loved having Viney on his side.

"It was an absolute pleasure to coach Jack Viney," Rawlings told Melbourne Media.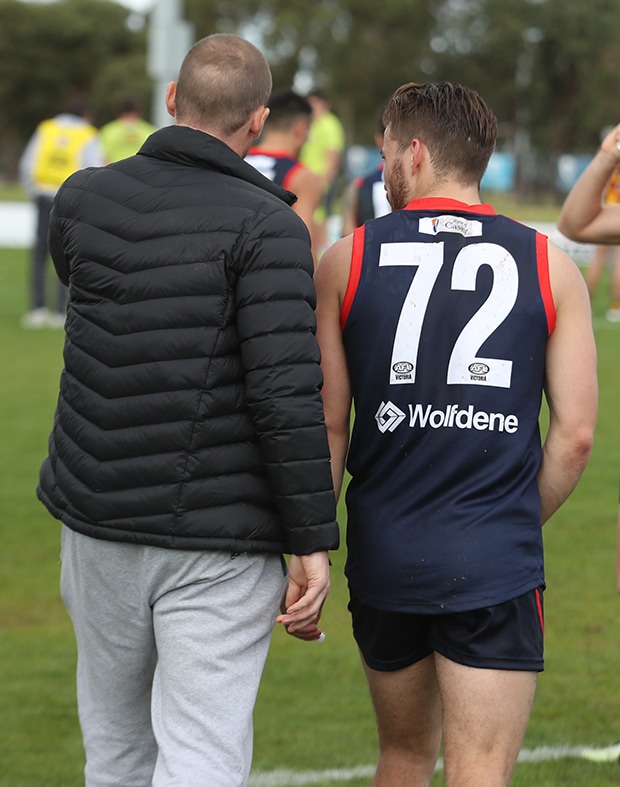 Melbourne Coach Simon Goodwin chats with Jack Viney at quarter time (Photo: Matthew Goodrope)

"The way he invested into our group made our players better.

"Jack knew early in the week that he was going to be playing with us and when your AFL captain has that sort of attitude it infiltrates through others.

"We were really lucky to have him."