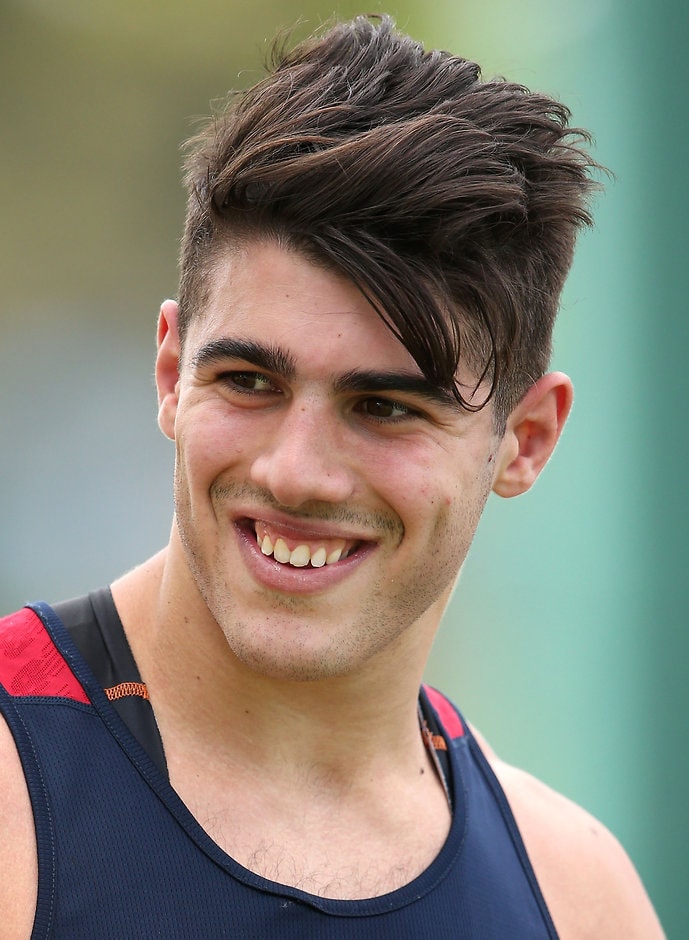 If all things progress well he'll be given the same opportunities as all our guys to perform and if he's playing well enough he'll play some AFL football
Josh Mahoney on Christian Petracca
MELBOURNE is confident Christian Petracca will be ready to make his AFL debut in 2016, but the club is making no apologies about the level of caution it has shown with the talented youngster.
Petracca is nearing a return to full training, 10 months after he ruptured the anterior cruciate ligament in his left knee in a routine training drill during pre-season training in February.
Watching the energetic 19-year-old bound up and down Gosch's Paddock on Friday gave Demons supporters a glimpse of what they can expect from their new No.5 next season.
"Right now Christian's still in the rehab group and he's doing bits and pieces of training," Demons football manager Josh Mahoney told AFL.com.au.
"If all things progress well he'll be given the same opportunities as all our guys to perform and if he's playing well enough he'll play some AFL football."
Petracca is in top nick and his powerful torso looks distinctly more streamlined than what it was leading into last season with his endurance improving significantly.
In the repeat 400m runs the players completed at the end of training on Friday, the No.2 pick from the 2014 NAB AFL Draft led a pack of players that also included Jack Watts and Max Gawn.
Petracca's power and speed were also on display when he joined teammates in high-intensity ball work earlier in the session.
Mahoney said Demons fans could expect to see Petracca plying his trade up forward in the early stages of his career.
"We see him playing more as a forward option for us and down the track he'll move into the midfield," Mahoney said.
"We've got a very clear plan about what his pre-season should like that and as it stands right now he is on track."
Melbourne is also not placing any limits on top draftees Clayton Oliver, pick No.4 in the 2015 draft, and Sam Weideman (No.9).
The midfielder and key forward trained with their fellow draftees away from the main group on Friday as the club gets them accustomed to the training standards expected at AFL level.
"We've seen over the last few years that we don't have any expectations set on our young players, but having said that we don't have any limits put on them either," Mahoney said.
"If they're handling the loads of AFL training well enough and they're performing well enough at VFL level they could play AFL football."
Meanwhile, Mahoney said the club was in "ongoing discussions" with Jesse Hogan and his management about extending his contract beyond 2017.
Hogan, who was the runaway winner of last season's NAB Rising Star Award after an outstanding year that yielded a club-leading 44 goals.
"Jesse's contracted for the next two years and talks with him and his management are continuing, but for now he is concentrating on getting fit and backing up the season he had last year," Mahoney said.
Christian Petracca working hard at pre-season training. Pictures: AFL Media