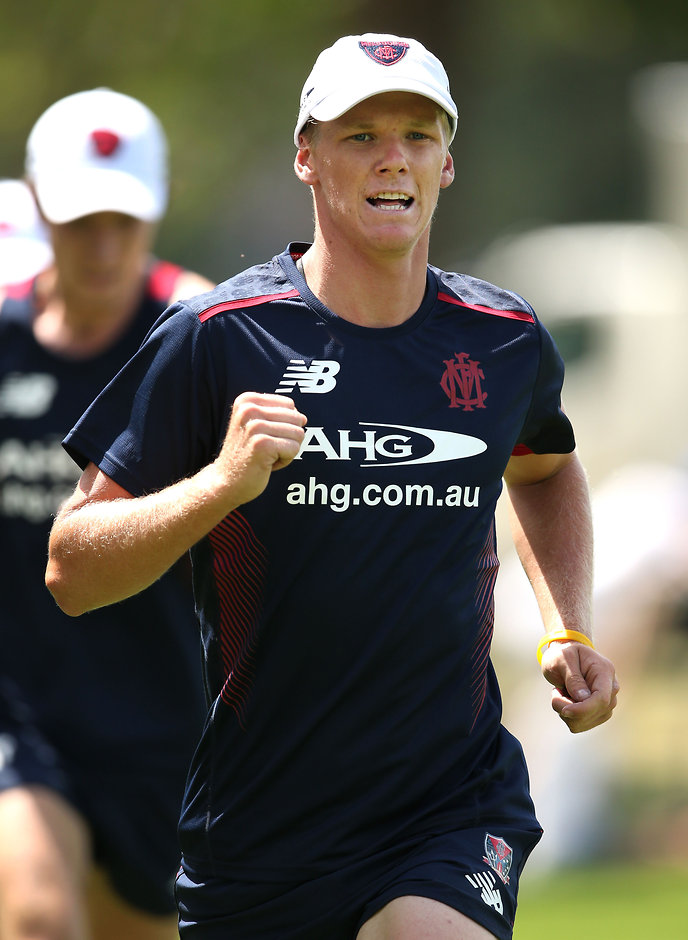 There have been 11 [players] from Queensland drafted this year so it's really good for Queensland footy
Josh Wagner
ROOKIE Josh Wagner says he is excited to embark on a "new adventure" at Melbourne.
Melbourne selected Wagner, from Aspley in Queensland, with pick No.6 in the 2015 NAB AFL Rookie Draft.
Wagner, who up until Friday's draft had been working as an apprentice carpenter, said he was initially caught by surprise when he got the news he had been picked up by Melbourne.

"I was actually at work and I was leaving at ten o'clock because I thought that the Rookie Draft was at eleven," he told Dee TV.

"I was driving home and everybody started buzzing me, so I had to pull over and start answering all the calls [and] that's when I found out."

The 21-year-old rebounding defender/midfielder comes from a strong football family; his father and grandfathers all played for Sandgate in Queensland. North Melbourne also picked up Wagner's younger brother, Corey, at pick No.43 in this year's draft.

"[Both] my dad and my mum's sides of the family played footy; [my] pops on both sides, cousins and everybody so it kind of runs in the family," he said.

"It's good that Corey and me got the opportunity to come here and [be] close to each other. Dad was very happy."
After missing out on draft selection several years ago, Wagner credits a return to Aspley with reigniting his love for the game.

"There were some awesome boys down there with John Blair and Cheynee [Stiller] and a lot of the boys down there really helped me to try and get back into footy," he said.

"That was the main thing; just starting to enjoy it again."

Wagner said he was pleased to be following the path of fellow NEAFL and one-time rookie recruit, Aaron vandenBerg, to Melbourne.
"Aaron actually gave me a text after about the news and [said] it's good to see another NEAFL boy [drafted]," he said.

"There have been 11 [players] from Queensland drafted this year so it's really good for Queensland footy."

Looking ahead to next year, Wagner said he will be aiming to put his hand up for senior selection should the opportunity arise.

"Definitely – I that should be anyone's aim when you've just got drafted," he said.

"I know it's a lot of hard work but I don't see why not, I'll give it a crack."