The Chairman's Club - Melbourne Football Club's Premier Match Day Event
Enjoy the game in style with Melbourne's premier match day event, the Chairman's Club. With the Melbourne Football Club Chairman as your official host and VIP guests in your company, you will receive a premium dining experience while enjoying outstanding entertainment and hearing from high profile guest speakers.
Purchase tickets through Melbourne Experiences.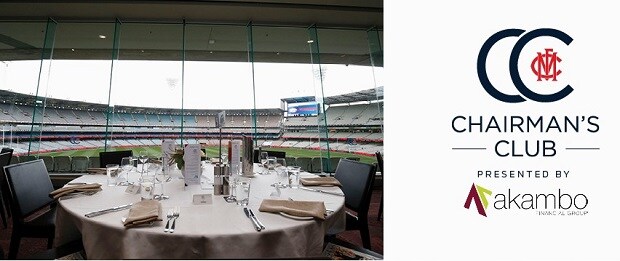 Pink Lady Match - Field of Women
Round 21
Melbourne v Sydney
Sunday 12 August, MCG, 3.20pm
Field of Women is on Sunday 12 August at the MCG, prior to the Round 21 AFL match between Melbourne and the Sydney Swans. Family activities will commence in Yarra Park outside the MCG from 11.00 am with Field of Women taking place on the ground at 1.00 pm.
More information on BCNA > www.bcna.org.au/news-events/events/field-of-women-2018/
Super Clinic
The Melbourne Football club are excited to welcome all Auskickers to join us for a super clinic led by the Melbourne players.
Date: Sunday 22 July
Time & Venue: TBC
Keep an eye out on this page for more details and booking information.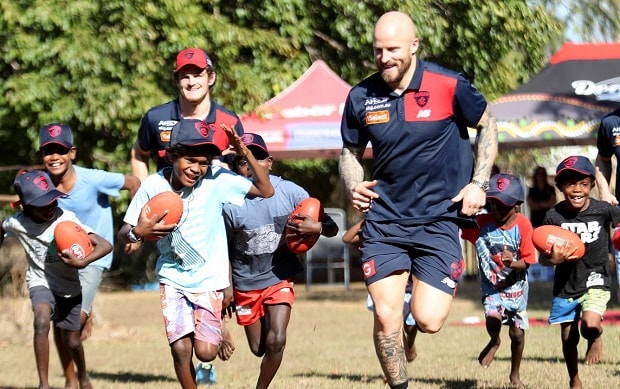 Keith "Bluey" Truscott Memorial Trophy Best and Fairest Dinner
The 2018 Best & Fairest is the Melbourne Football Club's night of nights. Alongside Melbourne Football Club greats, past winners and the 2018 Melbourne Football Club players, you will enjoy an evening where we recognise the numerous achievements throughout 2018 and award the clubs highest individual honor for the Season - Melbourne's Best & Fairest Player.
Date: October 1, 7.00pm at Crown Palladium
Book your tickets through Melbourne Experiences.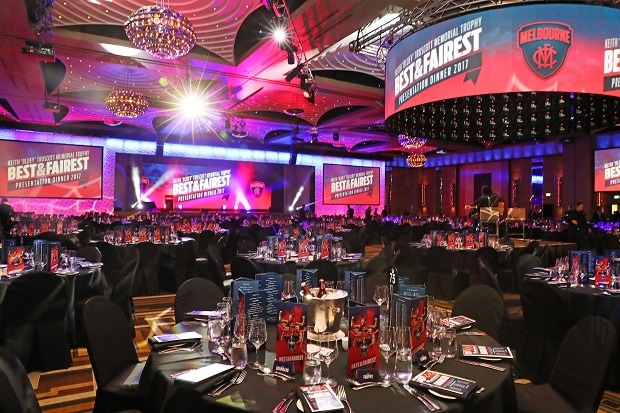 Business of Sport
Hosted at the Palladium at Crown, the Business of Sport Luncheon is the premium event to entertain your clients.
Promising to be an even bigger event in 2018, your guests will enjoy a gourmet dining experience and a fantastic afternoon full of entertainment.
Date: Friday 13 July
Book your tickets through Melbourne Experiences.