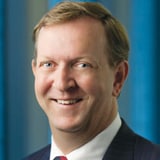 Glen, until very recently, was Managing Partner of, leading Australian law firm, Clayton Utz in Melbourne. Glen has worked in the area of industrial relations since 1986 and as a lawyer acting for employers since 1994.

In 2009 Glen moved to Melbourne with his family to assist Clayton Utz rebuild its workplace relations practice.

During 2010 Glen was appointed Managing Partner of Clayton Utz Melbourne with his 3 year term ceasing on 30 June 2013. Glen has been recognised by Best Lawyers Australia in the areas of industrial relations and employment law and also Government. He has also performed considerable community and pro bono work during this period including as one of the Business Mentors in the Victoria Police Leadership Program.

Glen has also previously run his own law firm and was an academic lecturing and tutoring at Murdoch University from 1991-1994.

Glen holds a Bachelor of Commerce and a Bachelor of Laws (Honours).

Football
Glen is a life member of East Perth Football Club having played League football from 1983 -1993 including 4 years as Captain before retiring at 26 to focus on his law career.

His football career also involved being selected in the inaugural West Coast Eagles team. He had a reputation as a rugged defender which culminated with him winning the Eagles Best Club Man Award in the Club's inaugural season.

Glen finished his league career at East Perth playing Full Forward and winning the WAFL Goal kicking award in 1990 and coming second in 1991 with 90 goals.

His football related experience has also includes:
- President of the WAFL Players Association
- Vice-Captain of the WA state team (1990)
- Assistant Coach and runner at Subiaco Football Club (1997)
- Captain-Coach Narrogin Towns (1994)
- Member of the Appeals Tribunal for the WAFL (2004-2008)
- Honorary Legal Adviser on Rules to the WAFL (2000 - 2008)
- Co-founder and a Director with John Worsfold and Reg Gillard of a sports management company called Specialist Sports Management (1997-2001)
- Initial WA Representative on the Board of the AFL Player Agents Association set up to educate and regulate player managers (1998-2000).
- Assistant Forward Coach at St Kevin's School since 2011

From 2007-2008 Glen also sat on the Board for Venues West, a government owned statutory body in WA which owns and operates sporting venues and stadiums.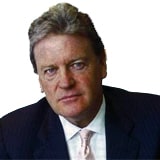 Geoff Freeman was a founding partner ( 1975 ) of Freeman McMurrick. He holds an advanced diploma in financial services and is a qualified practising insurance broker. The business went on to become the largest privately owned Insurance Broking House in Australia. In 2006, Freeman McMurrick was acquired by international insurance giant, Aon, the world's largest insurance broker. Geoff continues to serve on the Aon Australian Advisory Board and other industry boards.

Geoff is married to Lesley and has two children and six grandchildren. He is a lifelong Melbourne supporter and a Foundation Hero.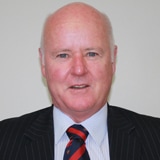 John is the Chair of the Club's Audit and Risk Committee and a member of the Bentleigh Club sub-committee.
His key areas of focus for the Board include: governance frameworks and processes, risk management, compliance and the financial operations of the club. John conducted the 2013 Board Review of the Melbourne Football Club resulting in a number of changes to the Board's role, structures, processes and membership. This report and recommendations were ratified by the AFL.
John has been a member of the Committee of the Melbourne Business Community network since 2008, is a Foundation Hero, a member of the Bequest Society, a member of Coterie and was a member of the Cheer Squad starting in 1963.
He has had a long association with Old Brighton Grammarians Amateur Football Club for over 40 years and was a former Player, President, Vice President and Treasurer of the club.
John was also a key member of the group that organised and sponsored the Israeli-Palestinian "Peace Team" that participated in the AFL International Cup.
John's professional career has spanned over 40 years. He was a partner at International Accounting firm Deloitte for 20 years with a focus on Governance, Risk Management and business growth. He had a number of significant leadership roles including: Global Managing Partner-Risk Services, Asia Pacific Managing Partner-Risk Services, Managing Partner Victoria as well as a number of client leadership roles. John retired from Deloitte in 2012.
He currently Chairman of Entity Solutions Pty Ltd, a Fellow of the Institute of Chartered Accountants and a member of the Australian Institute of Company Directors. He holds a Bachelor of Commerce (Economics) from Melbourne University.
Mohan Jesudason has a passion and talent for building great organisations, cultures and capability.
He is a highly experienced business leader with a track record of creating substantial growth in value across diverse industries. As Managing Director of Freestyle Technology he is revolutionising Asian energy and water utilities through Smart Grids that use Australian engineered Internet of Things (IoT) technology. Other senior roles have been at Telecom NZ and AMP - strengthening his strategic, operational and analytic capabilities.
Most recently at Tabcorp as MD Gaming & Group Marketing, Mohan gained a unique insight into the power of the enthusiast to shape the atmosphere at major sporting events.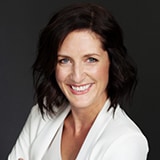 Martino has built upon the success of the media/communications agency Undertow Media, which she founded in 2002 and sold to the Bastion Group in 2009. She has since gained a reputation as an entrepreneur with an ability to build dynamic organisations in both the commercial and not-for-profit sectors.

Early in her career she was recognised as an entrepreneur being a finalist in the 2006 Telstra Young Business Woman of the Year.

In late 2012 Martino co-founded not-for-profit Smiling Mind, centred on delivering free online Mindfulness Meditation programs to young people, which has 500,000 regular users and is used in more than 5,000 schools nationwide.

She was responsible for collaborating with Cricket Australia and creating tailored mindfulness meditation programs for players in 2013. Following this various individual Cricket Australia and AFL players are regular ambassadors for the program.

Martino is co-founder and CEO of a high profile tech start up called Shout which was recently acquired by ANZ. Following the acquisition, Jane now holds the role of Head of Social Segment at ANZ and is on the Board of the Australian Women Donor's Network and the Olivia Newton John Cancer Research Institute and is a published author with her series of six Thank You books printed in 2004 by ACP Books.

She is married with three sons and is heavily involved local football club with the East Malvern Knights where she frequently performs the role of runner.
Steve has spent 20 years in senior executive positions in financial markets and sport.

Predominantly in stockbroking, Steve has been Head of Private Clients Australia for Patersons Securities, one of Australia's largest retail stockbroking firms, and Managing Director of Intersuisse Ltd.

He is the founder and Managing Director of Peloton Shareholder Services, offering shareholder management and capital raising solutions to a range of ASX listed companies.

Steve is also a Master Stockbroker and Responsible Executive of the ASX. Steve is a passionate Melbourne supporter. He is a committee member of the Melbourne Business Community (MBC) and co-founder of Club Lunch – a supporter group that is part of the MBC and raises funds that are put into the Football Department. He has also been a player sponsor for the past five years. Morris is married with two boys, both of whom are extremely committed Demons.

He is Chairman of Water Resources Group (WRG:ASX) and a Non Executive Director of De Grey Mining (DEG:ASX)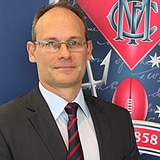 Jeremy Nichols joined the Melbourne board on November 1, 2013. He has more than 20 years experience in the Management Consultant industry specialising in organisational strategy, culture, leadership and change.

He is Managing Director and Founder of Composure Group and works with senior executives in both large and small to medium size companies. He has led and managed consulting businesses with international, ASX listed and privately owned businesses.
He brings his considerable experience in culture and leadership in both business and sport to the Melbourne Football Club Board.

He is now on the Risk and Audit committee and given his football background is involved in various football related initiatives.

His football background includes having played for the Melbourne Football Club from 1983 to 1986 – including four senior matches in 1986 – and later playing with Old Melburnians from 1987 to 1994, captaining the club from 1992-94, which included B grade and A grade premierships.

He is married with 4 teenage children who all are passionate about seeing MFC become a powerhouse club again.

David is Managing Director and CEO of Iluka Resources Limited, an ASX-listed mineral sands company with international exploration activities, operations in Australia and the US and a global sales footprint. He is also currently a Director of the Centre for Independent Studies and Chair of the Faculty of Engineering, Computing and Mathematics at the University of Western Australia.

David worked in the downstream oil industry with BP in Australia, the UK, the USA and Asia, before joining Wesfarmers in Perth in 1995. He was appointed General Manager, Business Development for the Wesfarmers Group in 1996 and as Managing Director of Wesfarmers Energy in 1999. In 2004 he was appointed an Executive Director of Wesfarmers Limited, a role relinquished in 2006 on joining Iluka. Other previous roles include Chairman of Consolidated Rutile Limited and Deputy Chair of Methodist Ladies College, Perth.

David holds a Bachelor of Science degree, a Graduate Diploma in Personnel Administration, has completed the Harvard University Business School Advanced Management Program and is a Fellow of the Australian Institute of Management and the Australian Institute of Company Directors.

David was born in Melbourne and is a life-long supporter of Melbourne. He was part of the cheer squad in the 'duffle coat and desert boot' VFL era.

In his university days, he played amateur football in Victoria and Western Australia, with a successful period as president of the University Football Club in Western Australia.
Kate has extensive experience within the commercial, government and not-for-profit sectors, providing high-level expertise in strategic and operational planning and delivery, stakeholder management, organisational change management and political strategy.

In her current role as the CEO of the Committee for Melbourne, Kate is responsible for delivering the Committee's vision to make the city a better place for all Melburnians. A member-based organisation, the Committee strives to provoke debate and thought-leadership on a range of important issues concerning Greater Melbourne and Victoria's long-term development.

In her previous role at Tennis Australia, Kate helped develop the master plan and secure government funding for the Melbourne Park redevelopment.

Kate has a strong interest in governance and is a Director of the Melbourne Football Club and the Melbourne University Sport Board, and is the Chair of the Enterprise Maribyrnong Committee.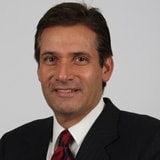 David is Managing Director and owner of Tigcorp, a privately owned company that owns, develops and manages retirement communities. Tigcorp also has interests in land subdivision and has a general investment arm, focusing on both listed investments and private equity.

David has previously worked for property developer and manager, The Gandel Group of Companies. He was a director for fourteen years and Joint Managing Director of both The Gandel Group and then Gandel Retail Management for six years.

He is currently a director of Vicinity Centres which is one of Australia's leading retail property groups and the second largest listed manager of Australian retail property. As well as this, David is a director of Baker IDI Heart & Diabetes Institute and a member of the World Presidents' Organisation and the MCC. He is the former President of the International Diabetes Institute.

David has a medical background, and was in private practice for over a decade, holding post-graduate qualifications in obstetrics and gynaecology as well as general practice. He also holds a Masters Degree in Management from Stanford University, California.

David is married to Lisa and they have three children and all the family members are passionate Demons and Foundations Heroes. He is a member of the Audit and Risk Committee.