The Read Like a Demon program is a community-based reading engagement program for young people and is run in partnership with Monash University. It reflects the Corporate Social Responsibility of both Monash University and the Melbourne Football Club. The Read Like a Demon initiative responds to literacy as a social justice issue and recognises that literacy skills promote positive life outcomes.
The program aims to engage students, both in school and beyond, and incorporates program specific resources and the use of sporting role models to stimulate independent reading and related literacy skills.
Through our Read Like a Demon website, students can:
Access our Read Like a Demon Book Club where they can browse the latest popular texts, and submit a book review online. Each month one entrant is selected as our 'Reviewer of the Month', with automatic entry into our 'Reviewer of the Year' competition.

Submit a creative writing piece in our Write Like a Demon competition. At end of season, one entry will be selected and the author will be named 'Writer of the Year'.

Listen to some of the Melbourne Football Club's AFL and AFLW stars chat about some of their favourite picture story books in our online digital book chats.

Explore our interactive ANZAC Day website which uses player avatars to help guide them through the website
In addition, schools who are registered as a Read Like a Demon school in the City of Casey and Stonnington also receive access to:
A free professional development workshop led by Monash University Literacy educators. In 2018, we will be delivering two workshops which will focus on, 'Using picture books as mentor texts in Upper Primary classrooms' (Casey) and 'Picture books and augmented reading experiences' (Stonnington). Further details will be available via our Read Like a Demon website shortly.

Access to online resources and content developed by Monash University

Player visits to schools which include the sharing of a short story and discussion with students about the importance of reading.

Attendance at our annual Read Like a Demon Gala Day which is held at the MCG and is a celebration of the program throughout the year. Students are provided with a range of exciting and diverse experiences which integrate both the themes of sport and reading.
We invite you to explore our Read Like a Demon program which can be accessed via our kids' website click here
Please click here to register your school to be a part of our Read Like a Demon program
For all other questions in relation to the program, please contact Olivia Toms at Olivia.Toms@melbournefc.com.au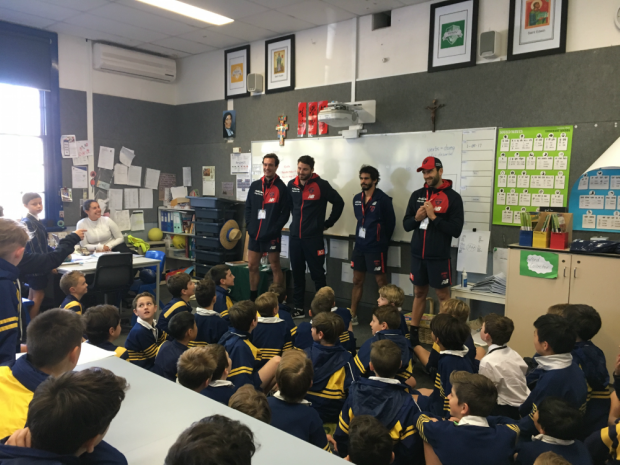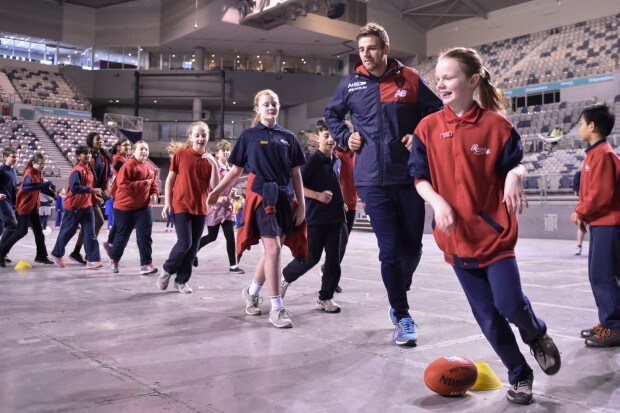 The Melbourne Football Club welcome a select number of participants into our work experience program each year.
The program is held over three days and provides successful candidates with a broad and comprehensive overview of different areas within the administrative department and football department at the Melbourne Football Club.
Careful structuring of the program allows participants the opportunity to hear from members of staff about their role within the club, as well as the role of their department.
There may also be opportunities to participate in other experiences and events within the club however this is dependent on calendar scheduling and how this coincides with the dates for the work experience program.
Please note that due to the large number of participants we accept into this program, we are unable to accommodate requests outside these dates set by the Club.
Our work experience program is only for year 10, 11 & 12 students completing VCE.
The Work Experience program takes place over a set time period during the school holidays on Friday 6th, Monday 9th & Tuesday 10th July, 2018.

Please note we are NOT able to negotiate alternative dates for this program.
Applications close at 5pm on Friday 25th May.
Successful and unsuccessful applicants will be contacted at the beginning of June.
Please click here to fill out an applicaiton.
If you have any enquiries please contact info@melbournefc.com.au or call 9652 1111